Buying Doesn't Have to Be Stressful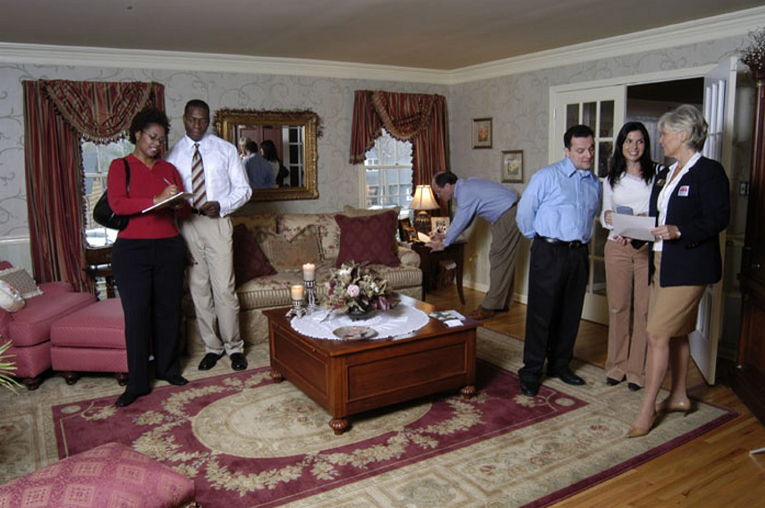 There is no doubt about it. Buying and moving into a new home is a stressful endeavor. Whether it is you first home or your fourth home, there are so many details to attend to. Working with the right agent will help relieve the stress. Paul Giannantonio knows the process and knows the communities he works in. With over 30 years of local real estate experience, Paul Giannantonio can help guide you, advice you, protect you and negotiate for you. Paul Giannantonio will let you know what to expect and keep you informed every step of the way.
Paul Giannantonio Specializes in home sales in most of Somerset, Middlesex and Hunterdon Counties in New Jersey. If you have needs elsewhere, call him and working through his vast network, developed over the past 30 years, he will pair you with a Real Estate Professional in the area of your choice.
What My Buyers Want
To find a home that meets their wants and needs.
To find a home at a price they can afford.
To have no unpleasant and unexpected surprises.
How I Make This Happen
Pre-qualify you so we shop a price range in your financial comfort zone.
Interview you as to your wants and needs in order to choose only homes you will be interested in.
Search the entire inventory of available homes through the appropriate Multiple Listing Service. You will never have to speak to any other realtor to inquire about any home.
Give you access to my personal mobile home search app. Linked directly to my Multiple Listing Service. Giving you access to 1000's of Homes in the palm of your hand. You'll see only homes that are available, not homes that have Sold and Closed months ago!
Access to information on various communities, homes, houses of worship, schools, shopping areas, etc.
Prepare written purchase offers and make sure you understand all documents related to the transaction.
Provide complete access to network of professions needed to complete transaction. (attorneys, home inspectors, mortgages, title)
I look forward to working with you.
Paul Giannantonio
Paulg@ERAcentral.com
908-698-0153